Hello everyone,
it took a while, but now the German language patch for Ultima 7 – The Black Gate is finished and ready for download.
The dialogue with Lord British now works as planned (below you can find some screenshots) and also the new content is now fully playable. In my attempt to bring the last word English into German, I had managed to make the contents of the expansion unplayable – and this became apparent in the dialogue with Lord British as the earliest point in the "normal" game flow. Sorry for that.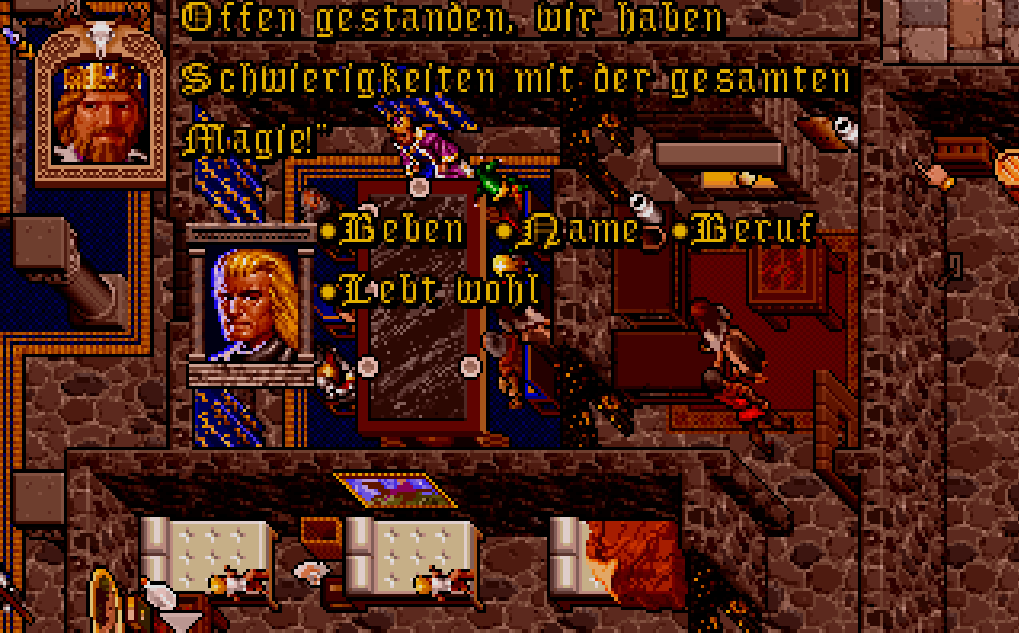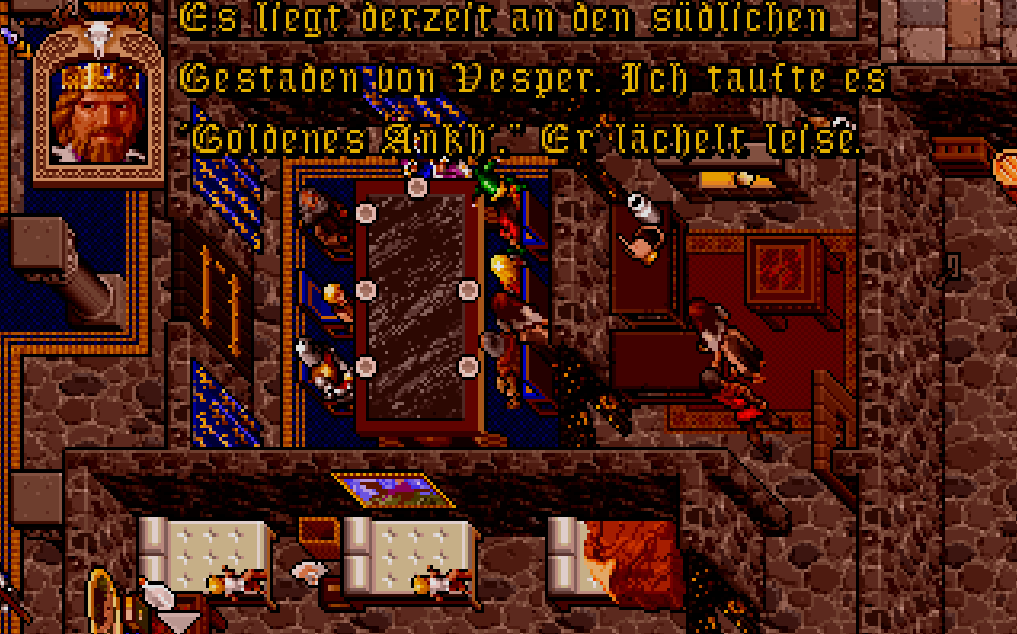 I have tested the new version so far only with a completely new game, if it works with existing savegames I'll let you know. Old savegames are unfortunately no longer usable. You MUST start a new game. Sorry for that!
Please make sure that you use the original English version of INITGAME.DAT – NOT the German version from 1992!
The download can be found at sirjohn.de